Serving all of SE Michigan including, Lansing, Detroit, Ann Arbor, Brighton, Port Huron,
Sterling Heights, Troy, Flint, and Oakland, Livingston, Jackson, and Washtenaw Counties

Award Winning Videographers
Videographers skilled in the arts, capturing memories in motion with imagination and creativity.

Your
Michigan wedding
happens one time. Capture the moment, the memories, the essence of your wedding day in word and picture. In the years to come you will feel the excitement from your wedding day as only a creative wedding video can provide. You will hear your wedding vows as you spoke them with whisper quality bringing back the precious memories of that bright and sunny Detroit day. Imagine at your twentieth wedding anniversary seeing yourself walk down the isle with your father and ascend to the altar with your groom. We also offer a global live webcasting option complete with an 800 help line for your home-bound Aunt Sally if she is not tech savvy.

Whether high school or college, a graduation holds memories that are all too soon forgotten. Friends that may never be seen again, places that may no longer be visited, associations that become only distant and vague memories, are some of the things once thought common but missed in the years to come that your videographers will capture and enhance for cinema.

Have a captivating tribute video shown on a projection screen at your 25th, 50th, or even 75th year wedding anniversary. Any number of people who have been so important to you through the years can appear and participate. Our creative videographers can design any number of carefully crafted themes that you and your family will cherish for years to come.

Assemble still photos and home movie clips from your lifetime collection to be made into a professional video presentation to be shown for its first time at your family reunion or wedding anniversary. Timeless music will be scored to match the presentation to add an emotional appeal. Alternatively, as a reunion approaches, our videographers can work with you to develop a video schedule for that day. Our videographers will relax and engage even the camera shy. Your videographer can then create a family heirloom in the form of an interactive menu-driven family tree that generations in Michigan or anywhere else will treasure.

Create a stunning heirloom with the sights and sounds of video for your family to pass on first-hand accounts to generations long after one passes. Imagine yourself able to hear your great grand father tell about his life time experiences.
Please inquire about our newest product, a menu-driven interactive family tree for release on DVD or Blu-ray media.

Honor someone important to you with a history video. A tribute video can be shown at one's retirement, birthday, a memorial service, or other party. Please view the sample
memorial photo montage
hyperlinked here.

Transfer and duplicate to digital
your precious family legacy memories of photos, slides, and home movies to long-lasting DVD or Blu-ray media. Our videographers can skillfully arrange your family photos into a photo montage designed to excite and engage. With a professional voiceover added to your photo montage, tears will freely flow within the viewing audience every time you show it. From literally tens of dozens of themes, our royalty free music is designed to draw in your audience giving them the perception of touching each photo with their minds. Please view
a sample photo montage
to understand the depth at which it captures the imagination. Because we are local to the Greater Detroit Michigan area your treasured family archives need not be mailed. Everyting is hand-carried. We also have free pickup and delivery for many areas within Greater Detroit and Ann Arbor.
We also transfer legacy media to DVD with exceptional quality. These include 8mm & 16mm film (silent & sound), VHS, BetaMax, and Hi-8 video tapes, as well as 78 rpm and LP audio albums. We are able to duplicate to modern digital both NTSC and PAL video formats. Please view our
transfer page
for more information.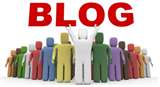 Please visit our blog
to see a wealth of information relating to weddings and event video in general. New information is added regularly.
Options to shoot in either native NTSC or native PAL.